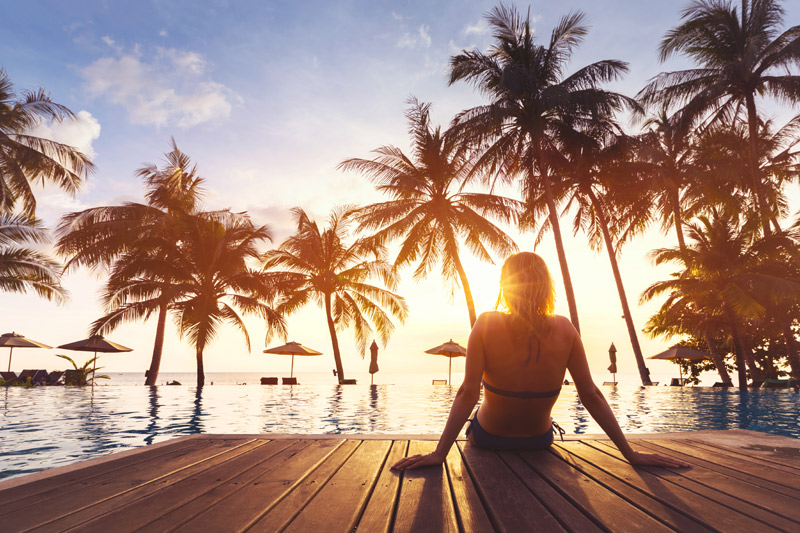 We have been to many great hotel pools over the years in our travels. It's not surprise that a few states in the south dominate the Hotel Pool Great List. We hope to find some better gems up North soon.
The Joule - Dallas, Texas
A nice hotel in the downtown entertainment district. They have a very unusual pool to hangs over the high-rise building. We have a trip planned to go check it out this summer. Looks crazy!
The Anatole  - Dallas, Texas
A large mini water part, and the rest of the hotel is also just top noth. It's on a big site just a very short Uber away from the entertiment of downtown.
JW Marriott San Antonio Hill Country Resort & Spa - San Antinio Texas
A sometimes overlooked South Texas Luxury Hotel with a really nice water park like pool area
Pointe South Mountain Resort - Phoenix, AZ
Who wouldn't want to stay in a beautiful hotel/resort in the heart of Arizona with a full-scale waterpark.
Delano Hotel - Miami South Beach, FL
Delano Hotel has an extravagant pool complete with soothing music and designated areas for meditating. You can dine poolside and even request a butler. It's a hotel you will never forget.
Hyatt Regency Scottsdale Resort and Spa at Gainey Ranch - Scottsdale, AZ
The pool at Hyatt Regency pool has everything you need to have a relaxing and fun experience. The pool area is equipped with ten swimming pools, a three story water slide, a whirlpool spa, sand beach, and two poolside bars. What more could you ask for in a pool?
Le Parker Meridien New York
The pool at Le Parker Meridien is part of the Gravity fitness center, which was named "10 Best Gyms" by many national publications. You can swim laps or just enjoy the atmosphere of this indoor pool
Marriott Resort, Doral Golf Resort And Spa - Miami, FL
Doral Golf Resort has three pools that capture the spirit of the Italian Renaissance. It features tranquil gardens, soaring arches, and sparkling waters.
Hilton Oceanfront Resort
The pool and hot tub area are nice, but the amazing beach and friendly beach community are what vaulted this above average hotel into the top ten list. It's not a fancy resort. But a great place for your not so fancy beack vacation with a nice pool.